(Under construction, more information will follow soon)
ECRTS 2024 will be held in Lille, France. The conference will be hosted on the Lillle University campus, at Polytech Lille, which can be accessed in 20 minutes by subway from the city center.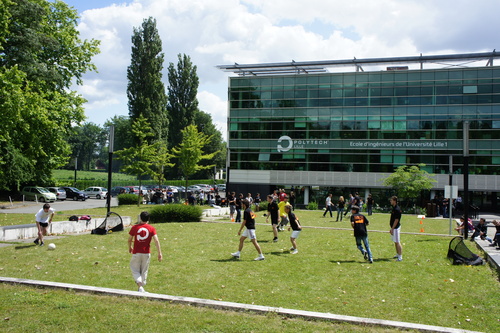 Travel Information
You can reach Lille:
By train: frequent fast trains connect Lille to the rest of France, as well as to the UK (Eurostar), Belgium, Germany and the Netherlands (Thalys). There are two train stations (Lille Europe and Lille Flandres), both located in the city center and 5 minutes walking distance from one another;
By plane:

Lille airport (Lesquin) is rather small and will most likely be an option only if you travel from France or from some of the major european cities. Buses connect the aiport to the city center;
It only takes one hour by train to go to Lille from Paris, Brussels, or London. Flying to Paris Charles De Gaulle is a very convenient solution, since there is a train station located directly in the airport (then, one hour trip to Lille city center). Be aware that the airport has several terminals, so it may take a while to go from where you land to the train station, located in terminal 2.
Things to do in and around Lille
We'd like to give you some ideas about places to visit and things to do in and around Lille. For more, visit the Lille Tourism Website.
Have a drink in a local bar: taste a beer from the many local breweries and experience the famous friendliness of Lille inhabitants.
Enjoy a lively diner in a traditional Estaminet to taste local specialties (carbonade flamande, potjevleesch, welsh, and all kinds of dishes with melted maroilles).
Stroll around the old streets of the city center to see the rich and varied buildings architecture (around the "grand place", and "vieux lille" areas).
Visit renowned art museums (piscine de Roubaix, LaM).
Shop for local food and drinks, including cheese (maroilles, mimolette), beer, and waffles (stuffed with vergeoise, or with vanilla).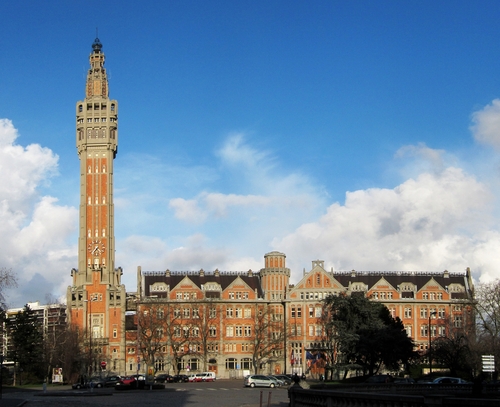 A few more things in the vicinity of Lille:
The Louvre Lens fine arts museum exhibits paintings and sculptures from the Louvre collection.
On the Opal coast, visit the white cliffs of Cap Blanc Nez, and the lovely village of Wissant.
The beffroi and citadel of Arras are part of the Unesco World Heritage.
Visit the cities of Brugge and Gand in Belgium.
If you'd like to extend your stay it takes 1h/1h30 by train to go to Paris, Brussels or London.